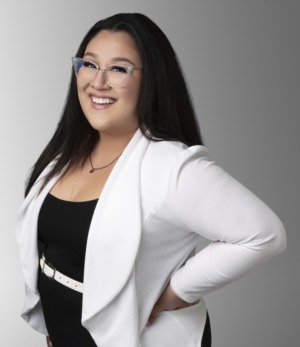 Since 2021, Briana has dedicated her life to the real estate industry. She spent the very beginning of her career as a member of the Top Producing Team in Rancho Cucamonga, CA, Sold by Sims Homes. Being a part of the team has served her tremendously with her clients. Her passion for client service is truly inspiring as Briana has made it her mission to provide such an amazing experience for her clients buying or selling their home that they have the confidence and comfort required to refer her to their friends and family members who are also looking to make a move. Speaks Spanish too!

When interviewed about her philosophy on client service and helping families get their home sold she said,"I strongly believe that the process of moving can be one of the biggest decisions we'll make in our lives and it's something I don't take lightly. My Team and I are 100% focused on getting the most money for our clients home while making it a smooth experience for our clients as much as possible."

Briana believes that her journey in the Sold By Sims team has just begun. Her goal is to provide the very best options to consumers who are thinking of selling their homes by focusing on three things; selling their home for top dollar, ensuring that the clients walk away with the most money in their pocket, and to provide an experience that is superior to anything else available in the market place.
Testimonials
I was very scared going into the homebuying process but Elias and Briana made it an exceptional experience. They are excellent communicators, professional, very knowledgeable, and incredibly down to earth. Highly recommend to everyone looking to sell, buy, or rent out their house.
Felipe Gutierrez
Briana is amazing! Very professional, energetic, positive, Definitely referring her to all my family and friends in need of a over qualified real estate agent. Loved working with her and her partner Elias both are great and knowledgeable and had answers to all our questions. Attention to detail in guiding us through our first home purchase and to what kind of investment we were looking for, Focusing in what our wants and needs they focused into delivering that to us and accomplished it. God bless them both and I am Thankful they were put in our path for this journey.
Manuel Ayon
She was always available to me. Also she is very experienced and helpful.can't say enough positive about her. She went above and beyond what I thought Realtor's do.
Rameesh Manwanii